10-27-2021
The Art of Rightsizing: What does retirement really look like?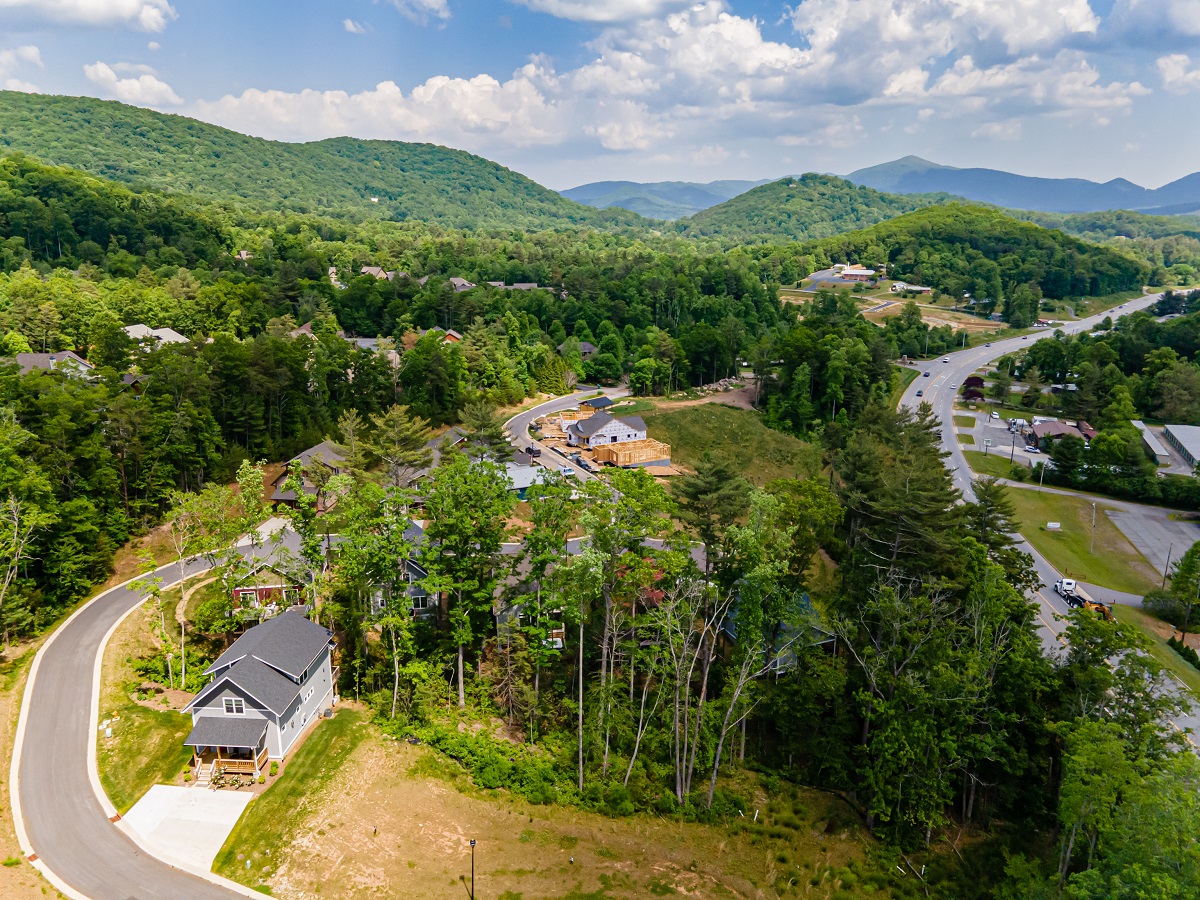 The Art of Rightsizing: What does retirement really look like?
The Asheville area is well known as a chosen destination for retirement. The laid back environment, active and talented arts scene, independent restaurants, craft cocktails and microbreweries are just a few of the reasons people choose to live here. Of course, our four seasons weather (a lot cooler than Florida and not as snowy and cold as New York), present the perfect place to relax and enjoy year round activities. This is what retirement really looks like.
Although luxury homes in private communities dot our landscape, some seek a simpler way of living allowing more time to travel. Many choose Asheville as part of their flexible retirement living plan - living here a few months out of the year and elsewhere for the rest. We call this "rightsizing."
Rightsizing may be an ideal solution. Whether you need more room or less space, rightsizing is about accommodating your ideal retirement. Perhaps you want to:
Create an arts-and-crafts room now that you have the time to indulge your interests
Relocate to be nearer your family
Stay where you are, but explore Asheville vacation rentals to add to your portfolio
Travel more and not worry about your belongings
Spend less time cleaning and more time on hobbies and outings with friends
Prepare your home for mobility challenges
You want your home to fit just right. If you move, you want your new home to check all the boxes. Location, building quality and specific floor plans are essential factors to consider. Chances are that you can find just what you're looking for at Cedar Cliff Village.
What Do You Need to Consider When Rightsizing?
Rightsizing requires you to visualize what you want and then do everything you can to create it. It's a lifestyle, not just a house, that you're designing. As you transition through life, incorporate your values with your needs. This integration determines your lifestyle. Before you make any changes, ask yourself questions that include:
What are your core values and how significant are they?
How do you want to spend your days?
What life challenges do you anticipate, such as physical health changes, mental health issues or financial factors?
What roles do your Immediate and extended family play in your retirement?
One thing is certain — you want to be happy and comfortable in your retirement. Research has proven that nature elevates your mood and improves your sensory perceptions. So, no matter your chosen path, Cedar Cliff Village suits your needs. It's a serene mountain community that fills your senses with the sights and sounds of the countryside. The magnificence of mountains that span the eastern continental divide encircles you. This property for sale near Asheville, NC, allows you to choose the floor plan that best suits your needs, as making your own choices is an intricate part of constructing your lifestyle.
What Type of Lifestyle Is Right for You?
Rightsizing decisions drive your new home purchase. The custom, green-built homes near Asheville at Cedar Cliff Village are exceptional investment vacation homes near Asheville, if that's your jam. If having a second home to enjoy is your goal, you'll appreciate the Cedar Cliff Village location. Other variables to take into account when looking at property for sale near Asheville, NC include:
Moving costs
Your age and its impact on the actual move
Increases in health care costs as you age
Age-related home modification costs
Downsizing is not the same as rightsizing. Downsizing can increase stress and may be short-sighted. Rightsizing considers everything that impacts your way of life now and in the future.
Downsizing Pitfalls and Rightsizing Wisdom
You may decide to downsize as part of your restructuring plan. As you consider the implications of moving and possibly continuing to earn an income, gather the facts before you decide how much home your new rightsizing plan requires. Talk to the Billy Taylor development team and your financial advisor about:
The market value of your current home vs. the costs of your new place
The costs of repairs required to sell
Closing costs on your new house
Tax implications
The value of supplementing your monthly income by purchasing short-term vacation rentals near Asheville for investment purposes
Building your new green-built home near Asheville as a vacation home in the mountains to visit during your favorite season and renting it out the rest of the year
Whether you plan to move in full time, invest in your retirement with short-term vacation rentals near Asheville or some combination of the two, Cedar Cliff Village offers lucrative and satisfying options to make your rightsizing a work of art and your rightsizing plan a reality.