11-17-2021
Lot and Home Packages at Cedar Cliff Village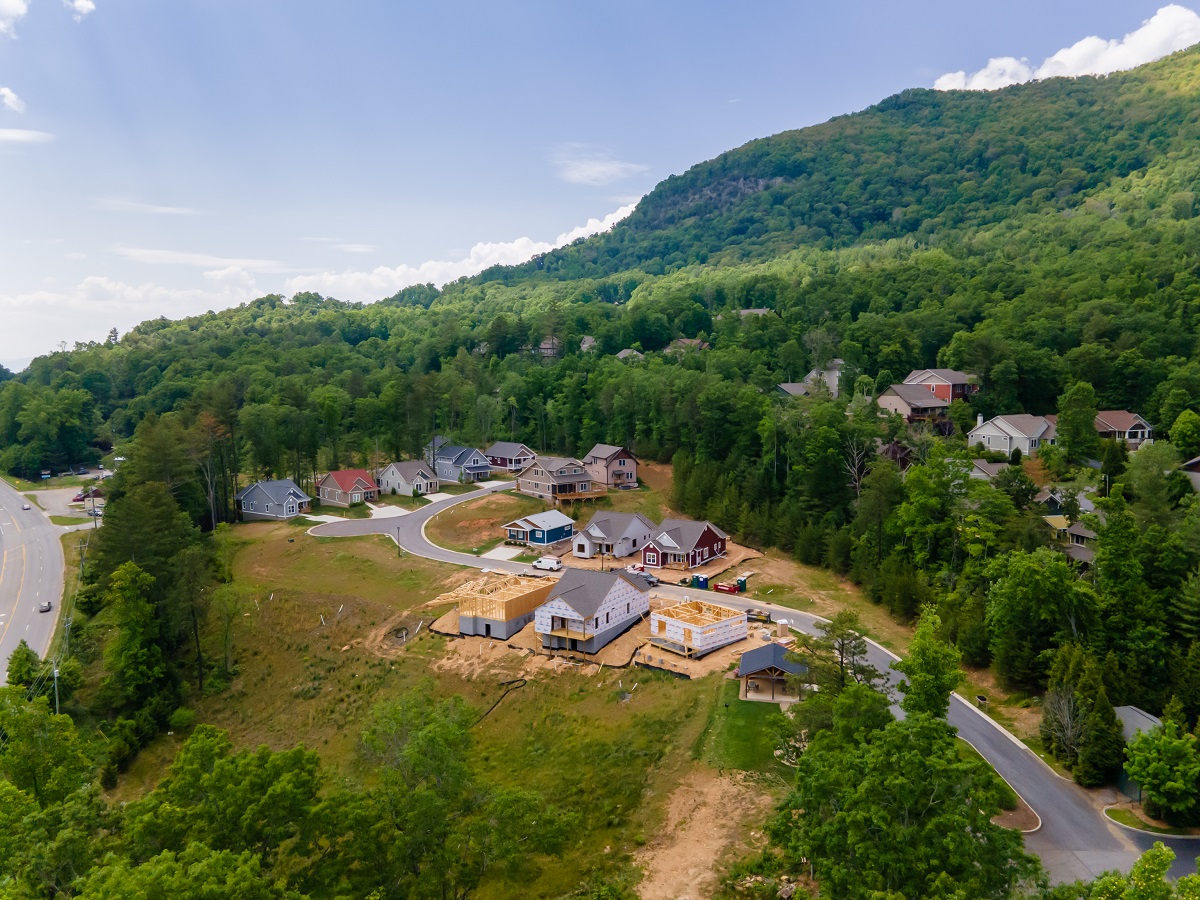 Lot and Home Packages at Cedar Cliff Village
Cedar Cliff Village in Fairview, NC offers the perfect location to enjoy mountain life whether you're looking for a starter home or a short-term vacation rental. A lot and home package is an alternative to:
Finding an existing home to buy, either new or pre-owned
Finding a piece of land and holding onto it until you're ready to build
Lot home packages simplify your life by combining the lot and the home into a single package price. This takes all the guesswork out of the process of finding the perfect home. Located near Asheville and the Blue Ridge Parkway, Cedar Cliff Village offers scenic views from your home and the flexibility of using the home as a vacation rental investment.
How Do Lot Home Packages Work?
The process of constructing your home or vacation rental is streamlined at Cedar Cliff Village. Homes are built using specific guidelines. The steps of the process include:
Choosing your lot. Depending on the lot you choose, you may have mountain views from the front or back porch. Alternatively, you may opt for a tree-lined deck.
Choosing your floor plan. Floor plans start at 930 square feet for a two-bedroom, two-bath home, up to 2,200 square feet for a four-bedroom, three-and-a-half bathroom home. Choose the size that fits your needs.
Choosing custom details and selecting upgrades. Custom features include granite countertops, high-efficiency windows and stainless steel appliances. You can personalize your home with upgrades such as quartz countertops or upgraded flooring. Pick exactly where you want to spend the money you have.
Building the home of your dreams doesn't get much easier than this. The community has a number of home plans that match the environment to your needs. Once you've completed these steps, construction on your home starts, and it's ready in approximately eight months.
What Makes a Lot Home Package a Good Choice?
When you decide to have a new home constructed, you have the option of choosing a lot home package or hiring your own contractor. The lot home packages offered by Cedar Cliff Village have several advantages, including:
Convenience. The development provides pre-selected options that make choosing custom details as stress-free as possible.
Affordability. A lot home package is an affordable choice, and you'll have a clear understanding of the costs.
Eco-Friendly. The Cedar Cliff Village homes are green-built and Energy-Star certified, leading to lower maintenance and utility costs.
The developer knows the site well, and since yours isn't the first home, you get more specific costs of developing your property. These green-built homes are inspected by third-party certified professionals, so you can be sure they're built with quality construction techniques and materials. They're designed to be as efficient as possible.
Are You Ready to Take Advantage of a Lot Home Package?
Instead of searching for a lot or house that seems suitable to you, visit Cedar Cliff Village and take advantage of their lot home packages. You'll enjoy the lasting value of green-built homes in a mountain location with plenty of fresh air and opportunities to enjoy the outdoors, with the bustling city of Asheville nearby.
With the lot home packages, you'll be living in your dream home in just eight months, earning income or enjoying the scenery yourself. The location provides softly sloping hills for exquisite mountain views without gravel roads or steep slopes. Contact the team for a tour.