12-16-2020
Fairview Community: Love where you live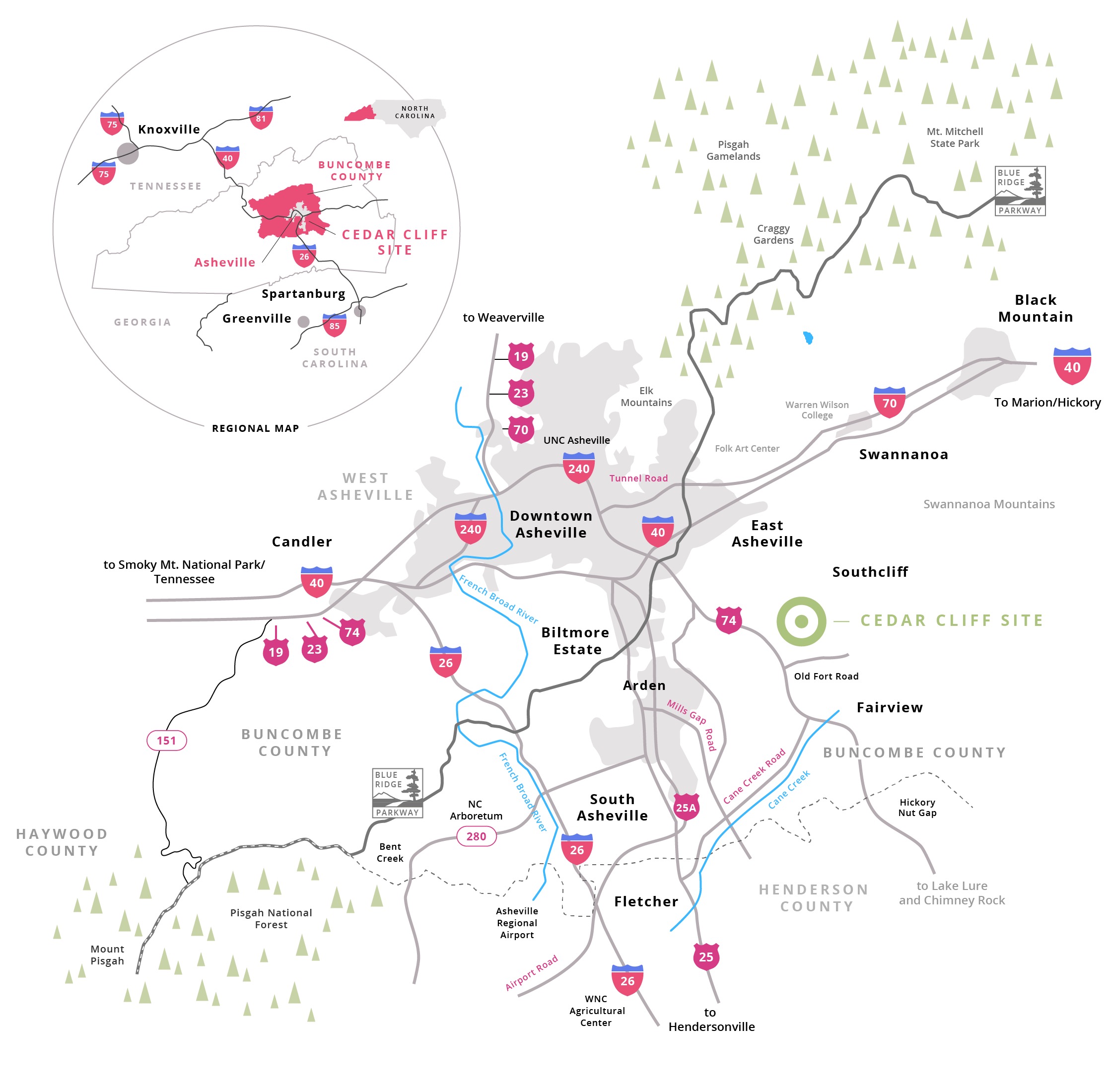 Fairview Community: Love where you live
Fairview is just located just 10 minutes on the outerskirts of downtown Asheville. Learn more about this wonderful community and why you will love where you live.
Cedar Cliff Village is located in Fairview, NC, a small community within Buncombe County approximately 10 minutes east of downtown Asheville, NC and within minutes of I-40 and 25 minutes to beautiful Lake Lure.
Overview
Fairview has many farms providing the lush, rolling hills that many see on US Hwy 74. There are dairy, equestrian, cheese, corn, meat and flower farms with many of them offering public access to purchase local products. Some farms offer year round events and family friend activities. It has seen an increase in new residents as many seek easy access to outdoor life with wide open space.
Population
Fairview has a population around 3000 with a split between men and women with the median age range of 35. The population of Buncombe County (estimated 2018) is 254,474.
Special Features and Characteristics
If we had to sum up Fairview in one sentence, we would say, Fairview is rural life in a beautiful, scenic setting with the convenience of city access.
Rural Life - Fairview is a small town, and as is often the case with smaller towns, the population isn't large or dense enough to support much in the way of a public transportation system. In fact, there are many rural roads around Fairview, which makes walking or biking to and from work a bit difficult. This makes for a very car-oriented town: 100.00% of residents commute to work by private automobile, and people often drive out of town for work, shopping, and other activities.
City Access- Many newcomers to the Asheville area choose Fairview because of its proximity to the City, allowing them to enjoy both small-town charm with downtown perks.
School District - Cedar Cliff is located within the Buncombe County School District. There are two public schools - Cane Creek Middle School and Fairview Elementary School. AC Reynolds High School is located 5 minutes from Cedar Cliff Village.
Retirement Life
Fairview is quickly becoming a destination for those transitioning to retirement life or working part-time who may travel frequently. Its beauty and natural surroundings make it popular as well as its easy access to the Asheville Regional Airport and major highways. Traffic is generally not a problem due to its more residential than commercial profile.
Abundant Outdoor Life
Cedar Cliff Village roads are wide and suitable for a morning or evening stroll.
Blue Ridge Parkway is within 5 minutes driving distance providing access to beautiful scenic drives, hikes and views
Easy and close access to Local Farmers Markets providing local
Lake Lure is a 20 minute drive further up US Hwy 74 offering the beauty of Lake Lure (Dirty Dancing was filmed here) with a village-like feel surrounded in lush forest canopies against rocky ridges and cliffs. A popular destination is Chimney Rock State Park, the location of a magnificent 400 foot waterfall.