6-7-2020
4 Guidelines for How to Simplify Your Life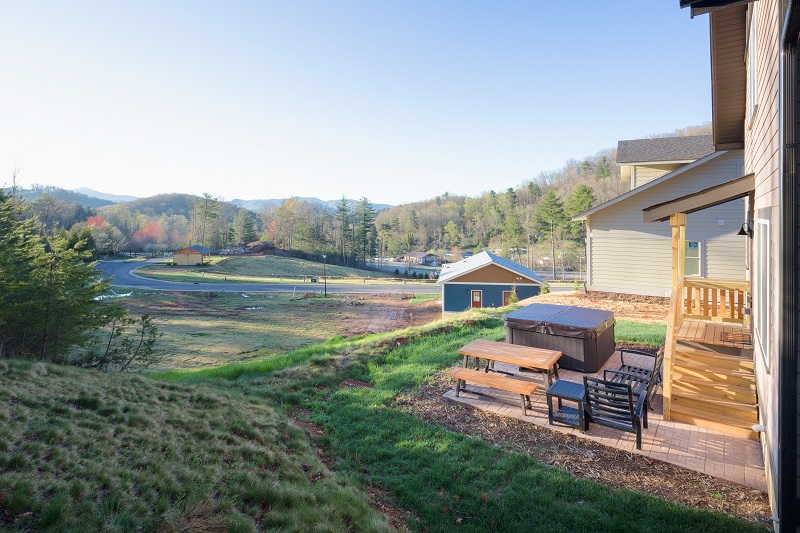 1: Rightsizing is Better than Downsizing
When people think of simplifying anything, this usually means decluttering or downsizing. If you are imagining your life with less stuff and perhaps less space to be responsible for, then you've come to the right spot. At Cedar Cliff Village, a lot and home combination begins at 930 square feet with a 2 Bedroom, 2 Bath floor plan starting at $310,000 and goes right up to a 4 Bedroom, 3.5 Bath home at nearly 2,200 square feet. At this time important time in your life you know what you need. We call that rightsizing, choosing based on what you need. Perhaps you have family that comes to visit (adult kids and grandkids), you may need more bedrooms. Perhaps you don't and the 2 bedroom is perfect for that one guest or office. Choosing the size that fits your needs without busting the budget ~ that's Rightsizing! Choose your lot on our Site Plan or choose your home design here. Decluttering may also include your outside space. At Cedar Cliff Village, there are less than 40 home sites, meaning you are not in a crowded neighborhood. Enjoy the beautiful backdrop of your mountain home!
2: Remember - Low Maintenance Means Low Costs
Simplifying your life reducing your expenses wherever possible. At Cedar Cliff Village lawn maintenance is included so you don't have to worry about the seasonal mowing, etc. If you decide to spend a few months away visiting family or in warmer climates during the winter, you don't have to worry about your lawn getting overgrown. We take care of that for you. You can lock and leave in peace.
Having a brand new home, especially a Green-Built home, also means lower home maintenance costs. You won't have to worry about replacing appliances and major components like roofing for awhile.
3. Look for Affordability
Having a home that doesn't bust your monthly budget means you can relax when it comes to your monthly expenses. Brand new, Green-Built with custom feature homes at Cedar Cliff begin at $310,000. Your home has all the elements of luxury but you'll have the pleasure and peace of mind knowing you're not stretching your wallet or eating into your retirement income.
4. Keep Your Options Open
Simplifying your life doesn't mean you have fewer options. It should mean you have MORE options. Whatever you choose to do, make sure you have options in case you change your mind.
At Cedar Cliff Village, you have 3 options: a) stay in your home and live the life you love, b) take part in rental vacation income for extended months away or as investment home, c) sell and upgrade at any time.
If you have a large, luxury home or you live in a townhome, your options are actually fewer should you change your lifestyle at any time. Here at Cedar Cliff, you have more options. If you choose to spend more time away (for whatever reason - extended trip, living bi-coastal, etc.), you can easily add your home to the vacation rental management company and earn income while you're away. You also have the option to not do anything at all and simply enjoy your new home without the stress of a major expense.
And most importantly, you always have the option to sell your home and upgrade or relocate entirely. The value of your home, like most real estate in the Asheville area, has maintained and in many in cases, increased in value.