7-26-2021
The Benefits of Using a Professional Vacation Rental Company, Inspired Getaway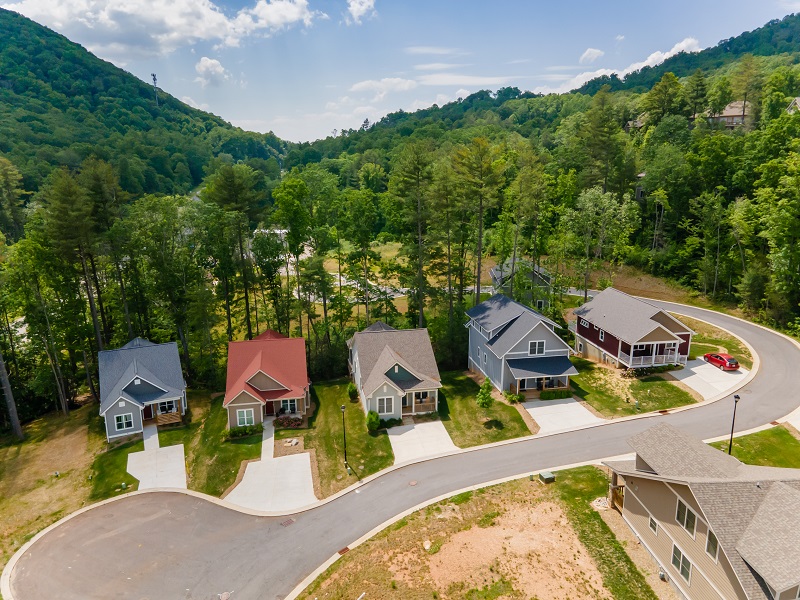 The Benefits of Using a Professional Vacation Rental Company, Inspired Getaway
One of the benefits of purchasing a green-built home in Cedar Cliff Village is the option to add your home to the short term vacation rental market through Inspired Getaway, the property management company for all Cedar Cliff Village properties. If you live here only part-time, you can earn rental income to help offset your taxes and home expenses with the possibility of a little extra! Here's what it means to have Inspired Getaway manage your vacation rental.
#1 Are You Looking for Investment Vacation Homes Near Asheville?
The Asheville area is the perfect setting for vacation rentals, second homes and investment properties because it offers a beautiful, scenic setting with easy access to city life. When you search for vacation or investment property for sale near Asheville NC, there are several factors to consider. The first factor is whether or not homes in that area are approved to be used as a short term vacation rental. The City of Asheville has very strict guidelines on the location of short term vacation rentals and what is considered a short term vacation rental. You will want to know these guidelines before making a purchase. All homes in Cedar Cliff Village are approved according to these guidelines.
Other factors to consider:
If you're an investor, how does the real estate market look?
If you're transitioning to retirement life, how often do you want to rent this property?
If you're traveling frequently, what's your ideal place to come home to?
The next thing to consider is what's involved in owning an investment vacation home and whether you want to handle it yourself or outsource to a property manager. You have a lot to think about when managing an Asheville vacation rental, from maintenance to reservations to housekeeping. Inspired Getaway, one of the local professional vacation rental companies, simplifies the management of short-term vacation rentals near Asheville.
What Does a Professional Vacation Rental Company Do?
The time required to manage a vacation rental is time that may be better spent doing other things. It may surprise you how much goes into managing a single property. Additionally, the last thing you want to experience from a vacation rental is a lot of stress. A professional vacation rental company makes your life as an investment property owner as stress-free as possible. Tasks they take care of include:
Knowing what to charge. A professional vacation rental company knows the market and what you can realistically charge. They will meet with you to review your property, go over the rental history and projections and help you determine rates based on the number of sleeping guests, location and amenities your home offers. They will also guide you through the process of getting your home "online" and marketable to potential vacationers. Rates for homes can vary based on season (peak and off peak) as well as number of sleeping guests (not bedrooms) and also special features such as hot tubs and fireplaces.
Handling emergencies and customer requests. If you manage your own property, you'll be the one who gets a call in the middle of the night if something isn't working right. A vacation rental manager handles all the emergency calls for you, so you don't have to worry about the day-to-day issues that arise. This happens more frequently than you can imagine. We handle calls from late night maintenance issues such as broken refrigerators, to mishaps and accidents to even guests that get lost and need additional guidance. We get frequent requests about arriving early or checking out late.
Maintenance and housekeeping. Your property manager makes sure your property is well-maintained to preserve and extend the value of your home. This includes confirming that the service providers are qualified and that the maintenance and housekeeping is done professionally for as little as possible. Believe us, you don't want to run over to your property after every rental and clean it up! Often we must "flip" a house the same day - as there are guests checking in the same day as guests checking out. We manage the cleaning schedules to ensure there is enough time for proper cleaning and report any items that get broken, damaged or stained. We handle all the requests for payment of damages, refunds and the like.
Laws and compliance. You can count on a professional vacation rental company to stay on top of the laws and regulations that affect your rental property. This includes keeping track of changes as they occur. There are local and state tax rules and reports that must be filed. Inspired Getaway not only manages those accounting reports but also provides monthly reports to the owners along with distribution of rental income. The property management company will handle all the contractual paperwork and rental agreements and ensure payment is received prior to arrival.
Happy Guests, Happy Owners Last but definitely not least, a property management company works hard to provide excellent customer service and a happy guest experience. The rating of your home on sites like Airbnb and VRBO are extremely important to the success of your vacation rental. Inspired Getaway works hard to achieve high ratings. Happy guests mean happy owners!
With a vacation rental company managing your property, you enjoy the benefits of passive income without a large investment of time. You experience financial return and peace of mind, knowing that your investment is cared for around the clock.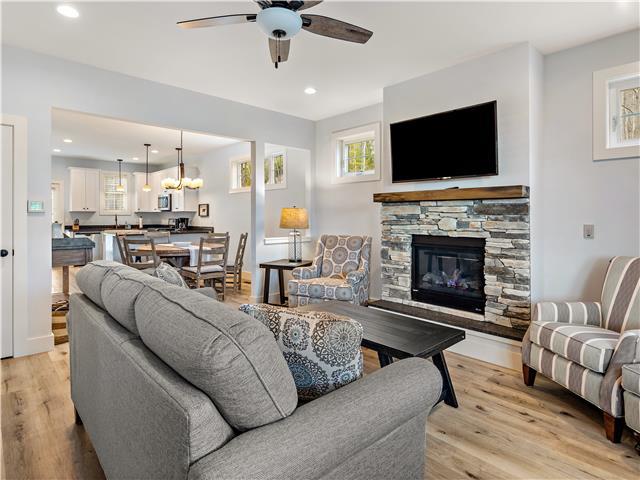 Why Choose Cedar Cliff Village?
For an investment opportunity that also serves as a second home, consider Cedar Cliff Village. The green-built homes near Asheville are eco-friendly and Energy Star rated. Enjoy mountain life while living in your dream home or use your property as rental income in a thriving real estate market.
At Cedar Cliff Village, Inspired Getaway offers turnkey vacation rental management. Whether you choose to live here or rent out your property, this property management company helps you maintain the highest quality care of your home. Contact Cedar Cliff Village today for a tour.