9-8-2020
Considerations for Buying or Building Your Home in the Mountains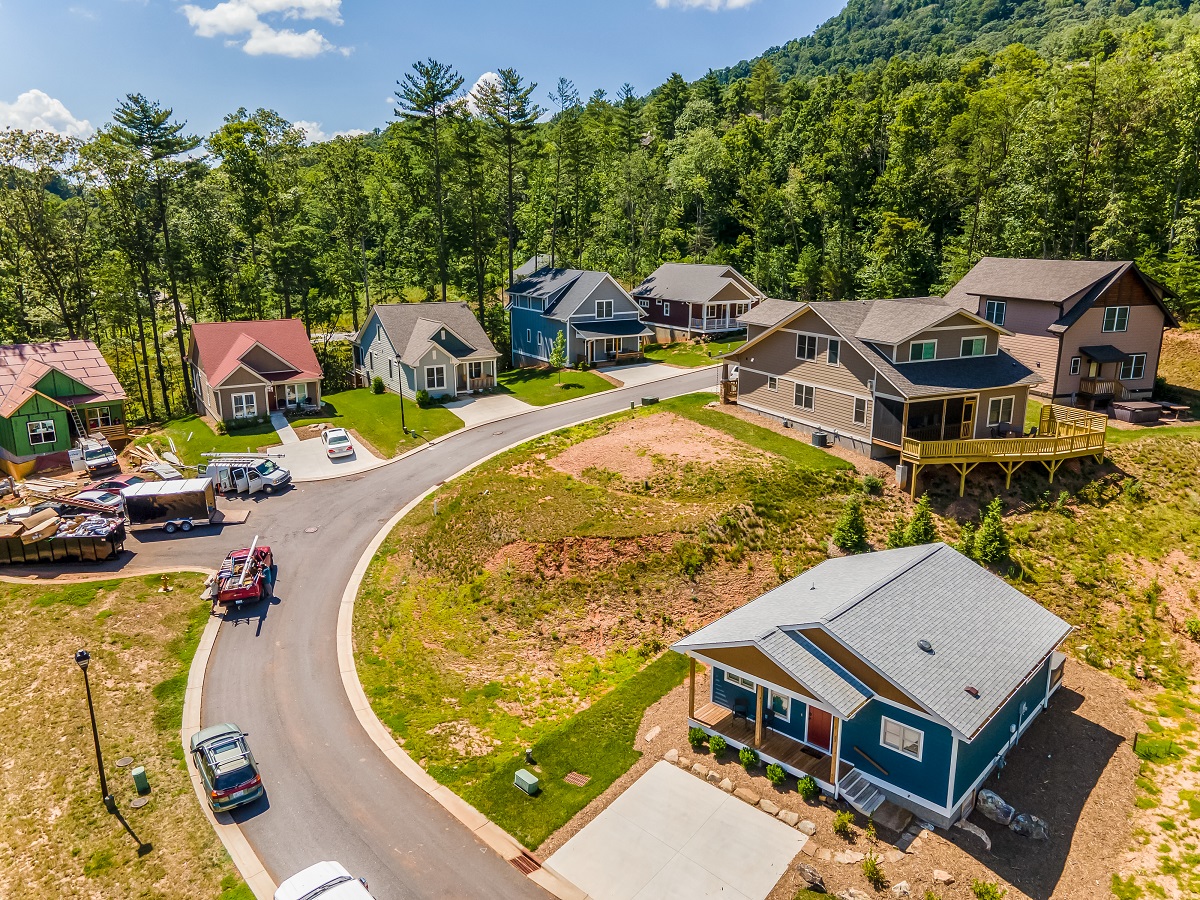 Considerations for Buying or Building Your Home in the Mountains
Asheville is seeing many new residents coming from New York, California, Florida and Texas. They are drawn to the four distinct seasons and our beautiful mountains offering plenty of outdoor activities and recreation with access to eclectic city amenities of downtown shopping, restaurants and breweries. As you consider buying or building in the mountains, you should factor in these options which may significantly impact your decisions.
Mountain Buying and Building
The mountains are the main attraction when it comes to buying in Asheville. Everyone wants "the view" because they want to wake up to stunning sunrises and relax every evening with gorgeous sunsets. Buying and living in the mountains, however, also include extra precautions and things to consider before you buy. Here's our rundown:
Steep Slope- Steep slopes often lead to magnificent views but you should also consider that there are special rules for building on steep slopes. These may add to your cost of building. In addition, steep slopes may not be easy to navigate during the winter.
Gravel Roads - Many homes only have access via gravel roads. Gravel provides extra traction versus a dirt road but will also add wear and tear to your vehicle. Gravel roads also require regular maintenance to replenish.
Winter Views - Many people visit our Asheville mountains from Spring through Fall season. They are often surprised at how much additional "view" they suddenly have during the winter and how the sunlight changes in the winter months. You may need additional privacy on your windows to protect from winter light and neighbors.
Temperature - In Asheville you can experience all four seasons along with severe heat and cold (although our season of heat and cold is a lot shorter than in most other areas). Consider these factors when building your new home for energy efficiency. If you're buying an existing home, make sure these items don't need to be replaced. If you buying a very old home, you may need to add additional heat and cooling as old windows and doors are often sources of heating and cooling loss.
Construction Costs - Our construction costs factor in many things including topography. Consider this when building your home as it will always be a little less to build on flat land vs. steep.
Wildlife and Nature - Don't be surprised to see wild turkeys, deer and of course bears! Consider the wildlife in your neighborhood as you plan to protect your small pets and children.
The Commute- Asheville's popularity has drawn many to its area to work and to play. Consider your location compared to your "work" location as the commute may take longer than you think. Our road system is being continuously worked on and improved which can lead to traffic delays for your morning commute. In addition, curvy roads take longer to travel.
Lastly, consider access to high quality schools, health care and emergency vehicles. All of these may be harder to access depending upon your location.
At Cedar Cliff Village we have considered all of these factors. Our development is within easy access to high quality schools, healthcare and easily accessible by emergency vehicles. We are within 10 minutes to downtown Asheville, 5 minutes to major Interstate for work or play commute and our softly sloping hills provide just the amount of height you need to have magnificent mountain views without the hardship of steep slopes or gravel roads. We've created community areas for your family, friends and neighbors to gather outside. On top of all of that, you get to customize certain features of your home depending on your life style - young family or young retiree. Lastly, when you're gone for extended periods of time, you can even participate in our vacation rental management and earn income.